Covered & Timber Bridges
We have completed over 50 covered bridge projects and many unique timber bridge structures.  You will find no company in Ohio more experienced in this type of construction.  Our portfolio includes covered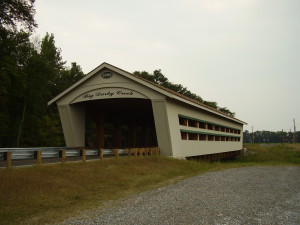 bridge projects-both new and renovations in Ohio, West Virginia and Indiana.
Piling & Shoring
With our staff of experienced professional engineers, we design and construct temporary earth retention systems, helical anchors, tiebacks and conventional underpinning.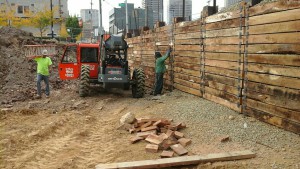 Our specialized equipment allows for installations inside existing buildings and structures and in many low-headroom situations. We are experienced in installing piles and shoring systems with very tight constraints.  We also do sheet pile and bearing pile installations.
Renovations
The Righter Company, Inc. has completed major new building projects. We also remodel and renovate existing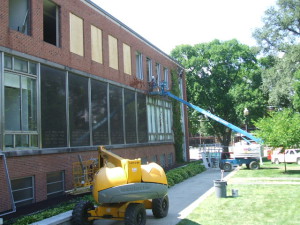 structures, working for clients such as the Ohio Department of Natural Resources, The Ohio State University, the Ohio Department of Transportation, the Ohio Facilities Construction Comission and The Ohio Department of Rehabilitation and Corrections.
General Construction
The Righter Company also works on various public works improvements including parks, culverts, retaining walls, foundations, structure restoration and rehabilitation.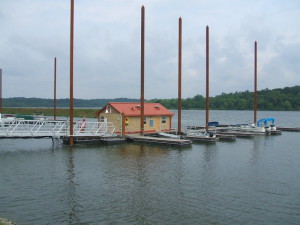 Our clients include the Ohio Department of Natural Resources, The U. S. Army Corp of Engineers, the Department of the Army, the National Park Service, and other public and private industrial clients.
Our Values
Integrity
We will conduct our business honestly and with the highest ethical standards.
Fairness
We will treat our customers as well as our vendors and subcontractors fairly. We will treat them in the same manner we would want to be treated.
Quality
We understand that construction services are a large investment for our clients. We will endeavor to provide good service and a quality product in accordance with the client's investment.
Teamwork
We all do better when we do it together. We will work together as a team, helping each other as needed. We will recognize individual accomplishment, but always realize that no one can do it alone.
Fun
Life is too short not to enjoy whatever you do. We understand that sometimes work can be routine and unpleasant, but we will work to have fun when we can, celebrate our successes, and learn from our mistakes, not dwell on them.
Profitability
We value profitability, but not at the price of any of our other values. We will work to provide a reasonable return for the stockholders and employees of the company.
WHAT WE OFFER
TOP REASONS TO CHOOSE US
Experience
Our management & supervisory team has over 275 years of combined experience in construction.
Qualifications
We are prequalified with ODOT for all types of Bridges, even Level 3-Complex Structures, and with the City of Columbus. We also certified as a Small Business Enterprise (SBE).
History & Stability
We have been in business since 1976.  Many companies have come and gone during that time.  We have been here and will be here when you need us!
Bradley R. Nadolson, P.E., President
Credentials
With four registered professional engineers on staff, we can handle the complexities and engineering needed for your project.
Values
Check out our mission statement & values.  If those resonate with you, we are ready to do your project.
Our People
We have very low turnover – our people are the best, and are committed to working with you to make your project something we will all be proud of!
What people are saying
Testimonials
The Righter crew I am working with has a plan and executes it. They are helpful and they don't run me all over the site. Righter is a real pleasure to work with and I hope to work with them again on more projects in the future.
Electrical Subcontractor -
Owner
The Righter Company should be commended on the excellent job they did in constructing this show piece bridge. Their craftsmanship, work methods and attention to detail has resulted in a new modern structure that represents the character and detailing of the original bridge.
Bridge Design Consultant -
Design Engineer
The Righter Company tackled a very difficult job; the type that scared other contractors away. We worked well together during the job. I really became comfortable with their integrity.
Project Owner -
Owner's Representative