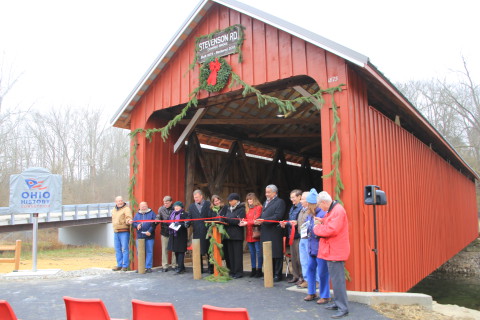 The Stevenson Road Covered Bridge is Righter's 51st Covered Bridge project and it is one that makes us very proud! During the ribbon cutting ceremony, this bridge received an Ohio History Connection Historcial Marker. The Stevenson Road Covered Bridge is 96 feet in span over Massie's Creek and is the second Smith Truss restored by the county in the last couple of years. There are very few Smith Trusses left in the country and Greene County is blessed with two, with the other being a 136-foot span on Engle Mill Road, which is another bridge we completed in 2013.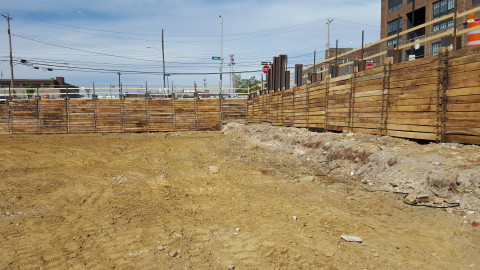 Based upon previous experience and Righter's reputation, Urban Five Construction contracted The Righter Company's Piling & Shoring Services division to design and construct a temporary earth retention system for a new apartment building on Long Street in Columbus, Ohio.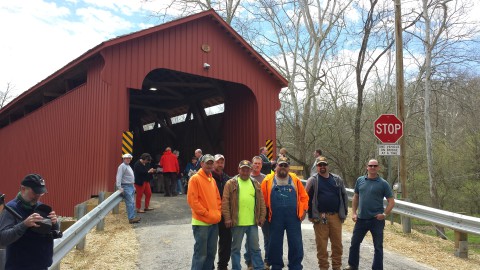 The Righter Company was hired to restore one of Clermont County's most beloved landmarks, the barn-red Stonelick-Williams Corner Covered Bridge. This 120 year-old, 140-foot long bridge is the only surviving covered bridge in Clermont County. This bridge was a 2015 Preservation Award winner with the Cincinnati Preservation Association!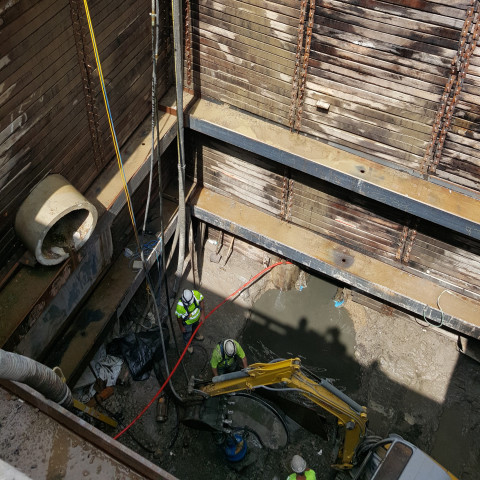 In the early winter of 2015, the City of Columbus contracted with The Righter Company for a complex and public-sensitive project a that had been the subject of several news reports. A very deep storm sewer, built in the 1970s, had failed, and caused a large sink hole in a residential area on Whirlwind Drive.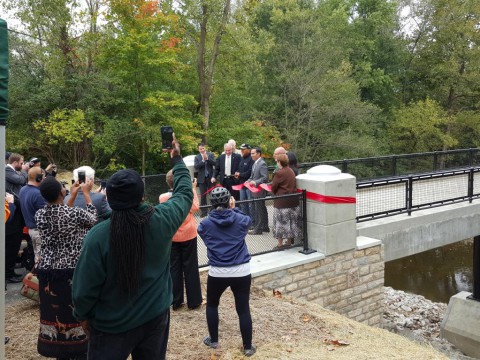 On October 1, 2015 the Ribbon Cutting Ceremony for the Alum Creek Trail Airport Drive project was held at the Sycamore Bottoms Bridge location. This recently finished Righter project is the last 1.25 mile section to complete the 22 mile Alum Creek Bike Trail.