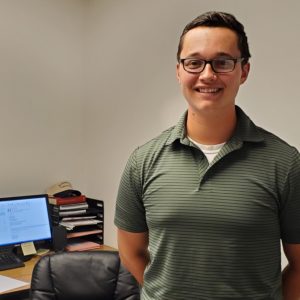 EMPLOYEE SPOTLIGHT — JACOBI SCHMALENBERGER
Hometown: Wapakoneta, Ohio
Current Position: Intern
Time Served: 2 months
Favorite Quote: "You Never Fail Until You Stop Trying." — Albert Einstein
Something Memorable: AAA Grandview is the first project that I was given some responsibility in the field.  I had to ensure that the helicals met capacity and record the given values.  This project sticks out to me because it was the first time I was given that role and involved as an Intern.
Hobbies: Golf, Cornhole, and hanging out with family.
THE RIGHTER COMPANY APPRECIATES JACOBI'S EAGERNESS TO LEARN AND FRESH INSIGHT THAT HE PROVIDES!